The young woman who always knew her life was destined to serve others
Growing up in Kosovo, Croatia, Ivana knew by the age of fifteen that her life was destined for something greater. From that young age, she decided she wanted to dedicate her life to those who are suffering and in need. This decision was Ivana's first step in becoming the woman she is today – Sister Veronika. A confident, strong, determined Sisters of Charity missionary.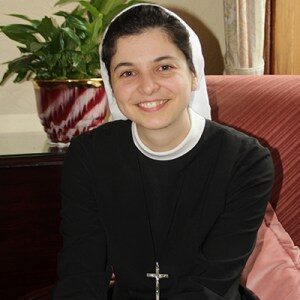 Now, at the age of 28, Sr Veronika sits with World Missions Ireland in a sunlit room in the Sisters of Mercy Convent in Beaumont, Dublin. What brought her to Ireland was a need to improve her English, as in weeks she'll fly to the edge of the world, to join her fellow sisters on the Solomon Islands.
Sr Veronika brings us back to when she was known as Ivana (Ivana is her baptismal name, Veronika her religious). Back then, as a young girl in Croatia, Ivana was so inspired by the energy and joy the Sisters of Charity brought, she knew that this was her calling in life – to join them. So she too could bring hope and love. From the very beginning the Sisters of Charity have answered the missionary call, with St Vincent de Paul being one of their spiritual founders. The sisters work in some of the most remote and impoverished communities in the world. Often facing many dangers and challenges, this never stops them from reaching out to those most in need. At the time of joining the Sisters of Charity, Veronika did not realise their deep-rooted history in missionary life. But she always had a great respect for missionaries,
'I thought that missionaries were special people, I admired them. Nothing is easy, every job, every vocation is difficult. To be a mother, to be a father. But to be a missionary, to leave your family, your friends, your way of living, everything. It is a big challenge.'
And so her calling to religious life became an even greater calling, she was to become a missionary. As she puts it, it was her, 'vocation within a vocation.'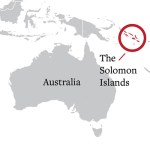 Her destination in The Solomon Islands is the village of Buma, where there are already four sisters. The people there are in desperate need of help. Natural disasters and political unrest have made poverty a serious issue. Only one in every three islanders has access to clean water. To add to this, the most basic of medicines are not available.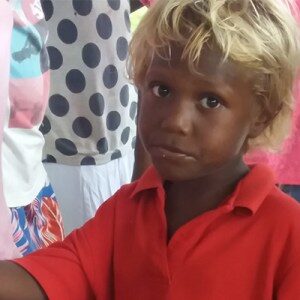 Veronika shared a story of a boy who was brought to the sisters there. The child was covered in dirt and getting weaker before their eyes. In an attempt to save him the local people had performed healing rituals on him. However, he was not far from death. The sisters knew that all he needed was medicine to reduce his temperature. Just basic healthcare would save his life. A week later, under the care of the sisters, the child was in full health. If the sisters had not been there, the child would surely have died.
Please join us in keeping Sr Veronika and the people of The Solomon Islands in your thoughts and prayers, and thank you for your generosity. We say a special prayer for Sr. Veronika – wishing her a safe journey and every success in the next chapter of her missionary life!