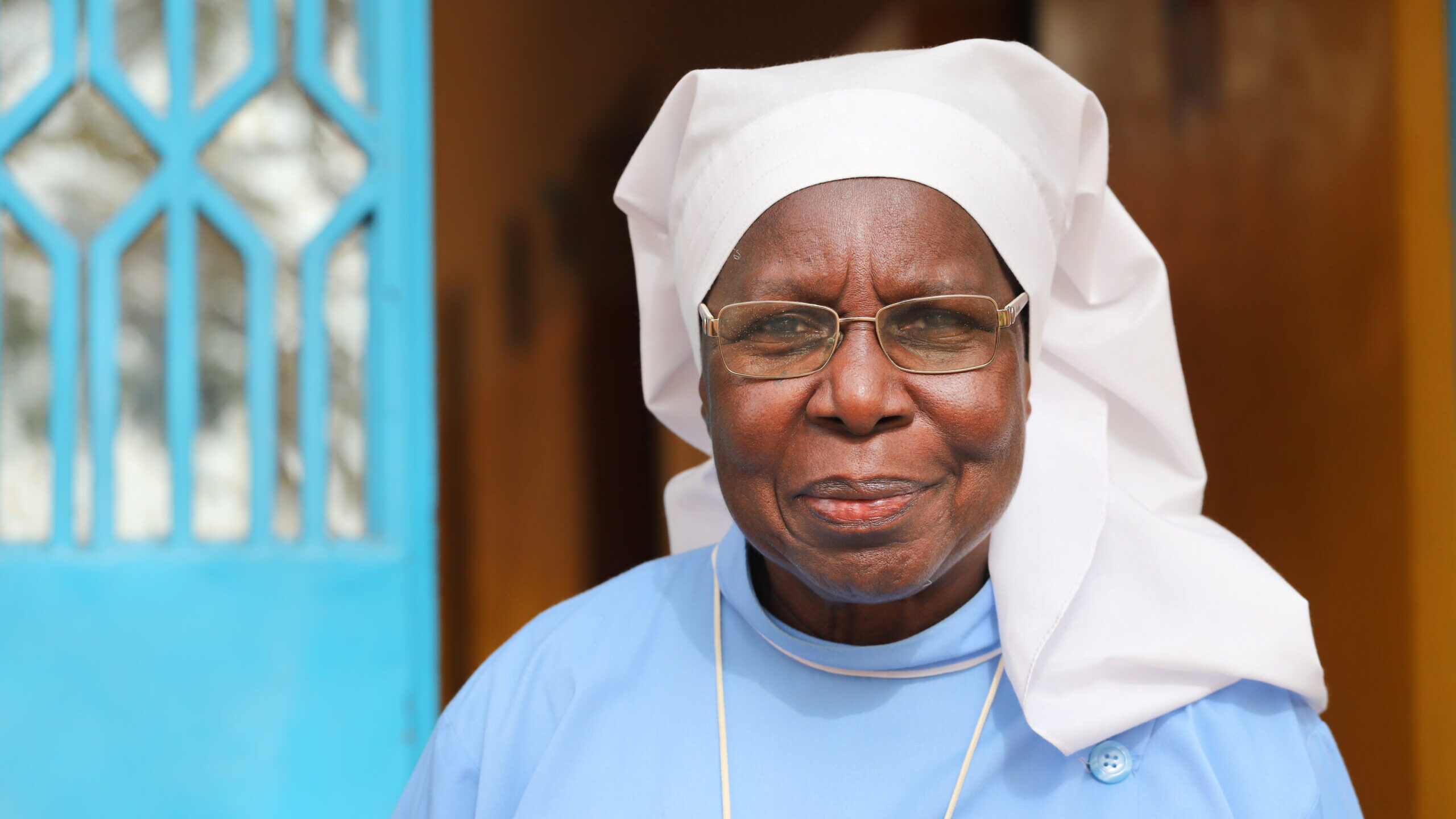 Missionaries in Crisis – Sr Marie Catherine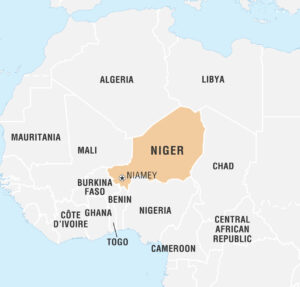 'When I saw the poverty in the villages, I cried for nights on end', says Sister Marie Catherine Kingbo. Mother Marie Catherine, as her sisters call her, came from Senegal to Maradi, a village in Niger, West Africa, in 2006. It was here, on the edge of the desert, where she founded the 'Servants of Christ' congregation, the first Christian community in this predominantly Muslim country.
Niger is one of the poorest countries in the world. The West-African monsoon used to bring rain from May to October. But it's become increasingly rare. Famine and drought mean that over 2.4 million, including 800,000 children, are starving and vulnerable, and there are no improvements in sight.
Women and girls endure the lion's share, mostly due to child marriage which can see girls of ten or… twelve being married to men old enough to be their grandfathers, and female genital mutilation, a cruel, centuries-old tradition, still widespread in Niger. It is nearly always carried out on young girls, some time between infancy and adolescence. It has no health benefits, it only causes harm.
But there is hope
Sister Marie Catherine Kingbo and her fellow sisters fight not only poverty and drought, but these inhumane, and degrading practices that are a violation of human rights. In fact, much of their endless work is dedicated to the empowerment of girls and women.
Each day the sisters rise at 5:30 am, starting with morning prayer and meditation. After breakfast, they leave their community to tend to their countless social initiatives and projects; which includes a school, nursery, health and feeding centre, and catechesis with the villagers.
Their community gardens and craft workshops give local people the tools they need to tackle hunger and poverty. Hygiene programmes show women how to make soap and the simple precautions needed to prevent the spread of malaria, cholera and now COVID-19. Their feeding centre allows maize to be distributed to those families who need it the most. While their school offers girls and boys the key to a  better future – an education. It is only towards evening that the sisters come together again to pray the rosary or adoration.
Against the odds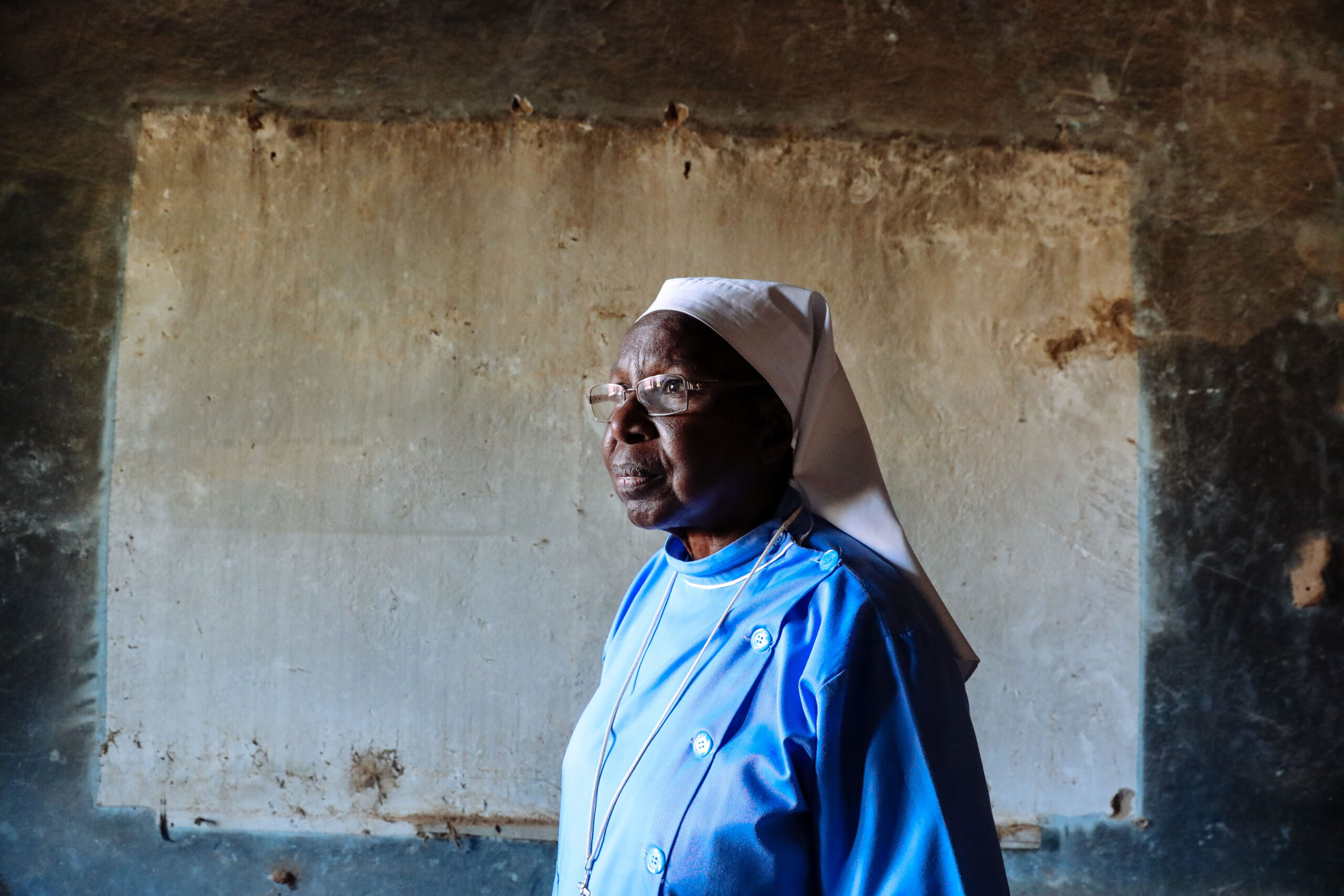 Regardless of serving in a mostly male-dominated Muslim society, the sisters have still managed to gain the respect of Imams (Muslim religious leaders), village chiefs and the Sultan. Their work is not concerned with converting Muslims to Christianity, they simply, 'want to know the people and show them the tenderness of the Lord', says Sr Félicité, a fellow sister of Marie Catherine.
Sister Marie Catherine is a champion of inter-religious dialogue. By opening channels of conversation among village elders and Imams, she is achieving incredible possibilities for village girls, many of whom are now allowed to attend her school.
They need your help
But why should you care about overseas missionaries, when we ourselves are in such challenging times? The truth is underdeveloped countries like Niger simply can't handle the devastating implications of COVID-19. However we may be suffering, just spare a thought for the men, women and children from the communities served by Sister Marie Catherine. These people are already forced to survive alongside endless hardships – political conflict, violence, drought, extreme poverty, malnutrition and diseases.
However, Sister Marie Catherine remains hopeful, 'the symbol of our congregation is a large cross in a little boat. Our community is young and small', explains Mother Marie Catherine 'but our devotion and trust in God is great. Our little boat is not easily rocked, even by big waves!'