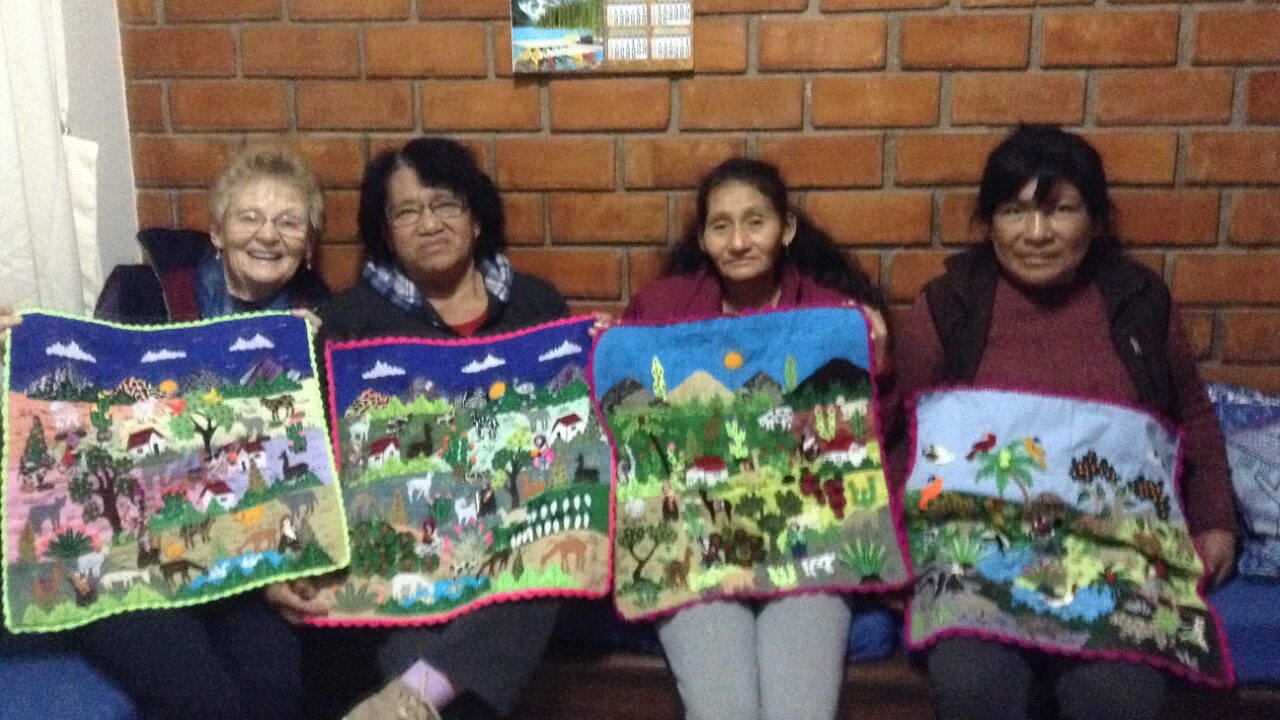 The Missionary who's discovered the key to happiness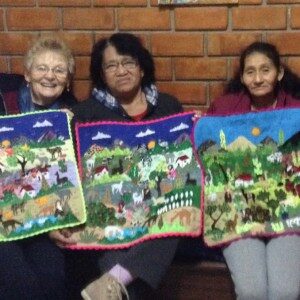 If you had asked fifteen-year-old Clare Dawson what she wanted to be when she grew up, she would have said 'a hotel manager.' However, God had a very different plan for her. A plan that has spanned over five decades, supporting and championing marginalised women overseas, most recently in Peru.
Today Sr Clare Dawson speaks with World Missions Ireland from her room in Tallaght, Co Dublin. Indeed, it was only a year ago when she made the decision to leave Peru, after twenty-one years, and return home. This was not an easy choice, but as she says, for everything there is a time, 'a time to weep and a time to laugh; a time to mourn and a time to dance;' Ecclesiastes 3:4
So how did this chatty, energetic, philosophical woman, originally from Kilrush Co Clare, become a Sisters of the Cross and Passion missionary? Her answer is beautiful in its simplicity – for her, it was the 'key to happiness.' At a young age, Clare was certain of one thing, she wanted to be happy. She felt that if she could 'click into God's will', it would happen. And this is what lead her to religious life – a pursuit of happiness, which she's found in serving others.
Throughout Clare's missionary life she has been greatly influenced by the teachings of Gustavo Gutiérrez, a Peruvian philosopher, theologian, and Dominican priest. Gutiérrez is regarded as one of the founders of Liberation Theology, which is built on social concern for the poor and political liberation for oppressed peoples.
With this in mind, she brings us back to her time in Peru. Here Clare lived and worked alongside the proud Peruvian people in Villa El Salvador. Many refer to Villa El Salvador as a shanty town, but not Sr Clare. She defiantly refers to it as 'pueblo joven', or 'young town'. Only forty years ago, Villa El Salvador, which lies on the outskirts of Lima, Peru, was pure desert. Today it has grown to become a bustling, engaged city of over 500,000 complete with a university.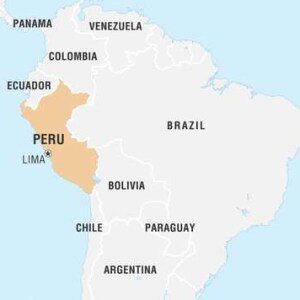 However, in the 90's, when Clare first arrived some of the poorest people in Lima called it home. Most days were a struggle for many women in Villa El Salvador. Living below the poverty line and domestic violence brought much hardship. Often in an attempt to provide for their children, women would leave their young families to work in the homes of the wealthy. Too often they were exploited, badly treated, and poorly paid, with little to no human rights.
Clare pauses for a moment and then quotes Gustavo Gutiérrez, 'If there is no friendship with them (the poor) and no sharing of the life of the poor, then there is no authentic commitment to liberation because love exists only among equals.' These powerful words guide Clare in her life. She looks beyond colour and social class and embraces the endless possibilities you give a person when you share the tools they need to become a self-sufficient, dignified individual.
So that's what Clare and the other Sisters of the Cross and Passion did – and in fact still do in Villa El Salvador. For decades they have provided workshops where rural women have a safe space to learn new skills and create crafts. Selling the crafts internationally and at local markets gives them financial independence. These women now have the tools they need to take control and improve the quality of their lives.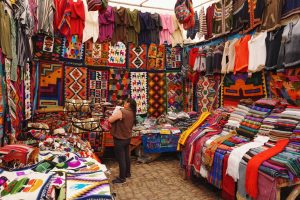 Guided by the beauty of her faith, Clare has helped thousands of marginalised women discover their strengths – something she is determined to continue. Up to a few months ago, she was helping women in Tallaght, from a host of different backgrounds – Muslims, Somalis, Iranians – improve their English. The lockdown may have blocked her determination, but only temporally!
Please remember Clare's endless contributions in your prayers. And also, the four missionary Sisters of the Cross and Passion who remain in Villa El Salvador, carrying out life-giving work and sharing the Good News! Sr Clare Dawson, thank you for all you do. We wish you every success and joy in your next missionary chapter.
If you would like to help missionaries like Sister Clare Dawson to continue to serve those most-in-need DONATE HERE